The Brewmaster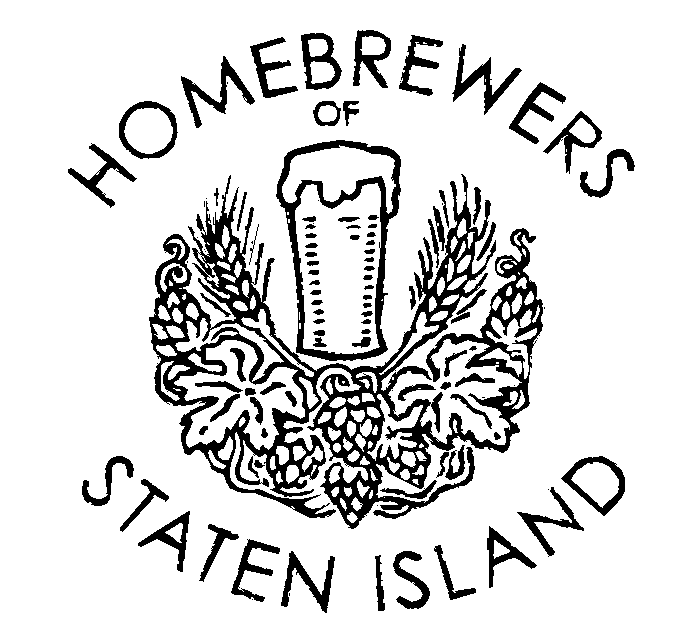 Homebrewers of Staten Island
Providing Brewing expertise to the Staten Island Community
Welcome to the September HOSI Newsletter
Welcome to the September issue of the Brewmaster, the official newsletter of the Homebrewers of Staten Island. Due to the extensive planning involved with setting up the Oktoberfest, this publication was delayed a few days.
Inside you will find a submission on the hard playing HOSI bowlers. I am hoping that many more HOSI members will submit something to this publication. Send me your recipes, questions, and comments. We will use them all!
You can mail any articles to me @
Thomas C. Kolakowski
17 Kingsbridge Avenue
Staten Island, NY 10314
August's meeting, which I was forced to miss, sounds to have been an interesting one. According to a certain member (who I shall not name), the turnout was light until the "defeated but far from despondent HOSI bowling team showed up." John Schulman laid out his vision for the club that takes us well into the next millennium and involves "accountants (hey that could be me!), lawyers, retained earning (ED: sorry but Non-profits don't have retained earnings!, but we can set up a nifty Reserve Fund!), customers, UPS, drunk customers, lots of bills (for the Accountant to play with), divorced homebrewers, lots of red tape and some free grain!" We still have no idea about who will be President!
Julie & Pat Presents: HOSI's 7th Annual Oktoberfest!
Join Julie, Pat and the rest of the gang on Saturday October 4that 6pm, as they host HOSI's 7th Annual Oktoberfest. As with the Summer Roast, the Oktoberfest will be held at Pouch Camp's Berlin Lodge. If you've never been to Pouch Camp you've really missed out! The site is gorgeous and a fine time will be had by all!
The menu is to consist of a selection of Staten Island's finest home-brews (to date 8 kegs have been promised) and a true German feast (to include Wursts, Sauerbraten, Weinerschnitzel, Spaetzel, Kraut, red cabbage, salads, deserts and more)!
Prices are:
HOSI members: $25 per person, $40 per couple.
Non-members: $30 per person, $45 per couple.
There will be a Keg discount of $15.
Payment must be received by 9/24/97. For further inf. contact Ken @ East Coast, (718)667-4459.
The sixth Annual HOSI Summer Roast was a rousing success. Nestled in a cozy cottage on Lake Orhbach, HOSI members and their families enjoyed themselves to a veriable orgy of good food and beer (not to mention a keg of Root beer made by "Ciderboy!"). The menu consisted of the usual Burgers and Franks (hot-dogs… not Salt!), pot luck dishes plus a Roast, Fresh Corn and Clams. If you weren't there you missed a real good time!
Frank Salt: Cidermaker of the Year
As we should all know by now, Frank won the 1997 AHA National Home-brew Competition's "Cidermaker of the Year". Perhaps Frank will dain to write us about his experiences since winning the illustrious award (beyond getting the nick-name Ciderboy.
September Meeting Info…
The September meeting is scheduled to be held at Schaffer's Tavern on Thursday Sept. 4th at 8:30pm..
Calendar of Events:
Sept. ? - Opening of the Ommegang Brewery in Cooperstown, NY. A possible roadtrip is planned. Look for details in the next issue.
Oct. 4 - Oktoberfest: Open to the public. Menu includes such German staples as Hossenpheffer, wursts, and sauerbraten. Both Commercial and homebrew will be served.
HOMEBREWER'S BOWLING TEAM: UPDATE
HOSI Bowlers on a Roll?
Well, with only a couple of games left to the summer league, it looks like the HOSI Bowling Team is going to finish up the second place (with nine other teams tied for first place). Actually, finishing in tenth place is the only down side, since we lead the league in best beer served, as well as having the best bowling team shirts designed and produced by Ed Blomberg.
In case you are unaware, the HOSI Bowling Team includes Ed Blomberg, as I mentioned earlier. Ed is our "eye of the tiger" man. He keeps the team focused, constantly reminding us that the object of the game is to role the ball toward the pins. Frank Salt is often referred to as "silk" because of his smooth delivery, but his real job is issuing fines for rolling gutter balls. John DeGeorge is our dependable anchor, and of course there is our captain Steve Casparie whose bowling runs good and bad (like the beer he brews!). I can't leave out Steve Santoro, our team meteorologist. He gives us constant updates on the weather conditions inside Bowling on the Green. His most famous line is "It's too hot, I don't know if I'm going to make it".
I almost forgot to include myself, Philly B. I hold the distinction of not only being the worst bowler on the team, but being the worst in the whole league (if you can't be the best you might as well be the worst).
The homebrewers will soon be playing in the winter league at Colonial Lanes on Bay St., Thursday evenings starting at 7 p.m. If you are in the area stop by and jeer for your team! Cheers!
Phil B.
TomKo's Website & Snail-mail
You can reach me at my website at http://www.tomkobeer.com or at my home address:
Thomas C. Kolakowski
17 Kingsbridge Ave.
Staten Island, NY 10314-7218
You can submit any article, comment, or death threat to either address and be sure it will be received by yours truly!