The Brewmaster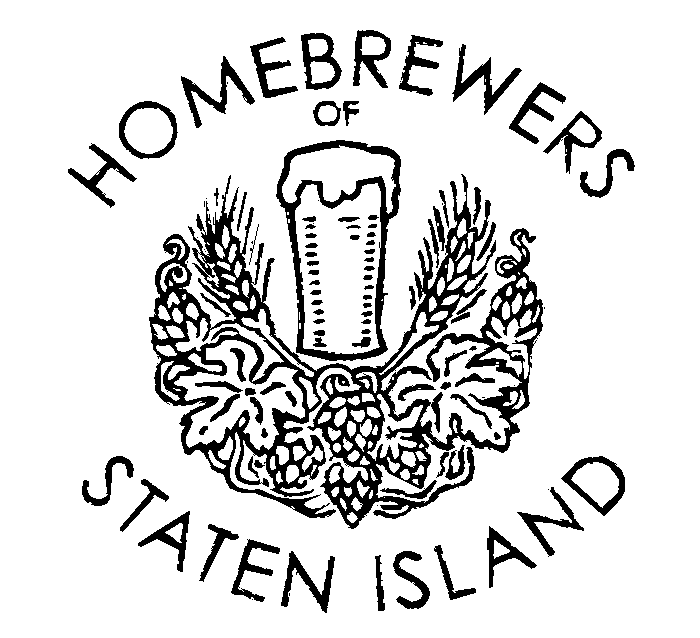 Homebrewers of Staten Island
Providing Brewing expertise to the Staten Island Community
Welcome to the October HOSI Newsletter
Welcome to the October issue of the Brewmaster, the official newsletter of the Homebrewers of Staten Island. I want to apologize for the delay in getting out the September issue, I was waiting for information on the now canceled Oktoberfest.
I am hoping that many more HOSI members will submit something to this publication. Send me your recipes, questions, and comments. We will use them all!
You can mail any articles to me @
Thomas C. Kolakowski
17 Kingsbridge Avenue
Staten Island, NY 10314
September's meeting was a very busy one. We had to deal with the cancellation of the Oktoberfest and the issue of who will run this great organization for the next year. The first issue was whether or not the Club needs any officers. The general consensus was that the club needs a President and a Treasurer. I was nominated and seconded (many wanted me declared President immediately, but it was decided that that would be unfair to those not in attendance).
The second issue dealt with the cancellation of the Oktoberfest. It was with great sorrow that this event had to be canceled. There were numerous issues that brought about this unfortunate turn of events. Hopefully some of these issues will be resolved in the future.
HOSI's 7th Annual Oktoberfest Canceled!!!!!
Due to unforeseen difficulties the Oktoberfest has been canceled. There are no plans at this time to hold the event.
It was decided at the September meeting that elections for President will be held during the October meeting. Tom Kolakowski (your editor), was the only nominee for the position. Any member wishing to run for Office should be present at the October meeting.
October Meeting Info…
The September meeting is scheduled to be held at Schaffer's Tavern on Thursday Sept. 2nd at 8:30pm..
Calendar of Events:
Oct. Meeting - Oct. 2nd. - ELECTIONS!!!
Road trip to Yuengling Brewery
The alarm clock went off at 5am, the same way it would have on any winter's day, except it was still summer. In spite of that I woke up whining: "Oooh... I don't want to go to school today. The kids are so mean, and the principal always gives me nasty looks!" Karyn must have been in a daze too, because (in a sleepy voice) she responded: "but you have to go... you're the teacher!"
When my feet finally hit the floor I realized that today was the day Frank Slat and I were going to visit the Yuengling Brewery in Pottsville, PA. This is the oldest brewery in continuous operation in America. I was established in 1829.
The trip to Yuengling is an easy run, taking only 2hrs and 10 minutes. With lights and sirens on it could be done in under 2 hours. There are two tours daily. One is at 10am and the other at 1:30pm. On Saturday there is a noon tour. Yuengling brews four times a day, while operating 24 hours a day. This gives visitors a real view of a working brewery. The tour takes about an hour, ending in the brewery's beautiful bar and tap room, where you can sample some deliciously fresh beer. This bar was built in 1934.
In all, the trip turned out to be a wonderful, impressive and informative experience. It is a good idea to call ahead at (717)628-4890 for reservations.
CHEERS!
Phil B.
TomKo's Website & Snail-mail
You can reach me at my website at http://www.tomkobeer.com or at my home address:
Thomas C. Kolakowski
17 Kingsbridge Ave.
Staten Island, NY 10314-7218
You can submit any article, comment, or death threat to either address and be sure it will be received by yours truly!