The Brewmaster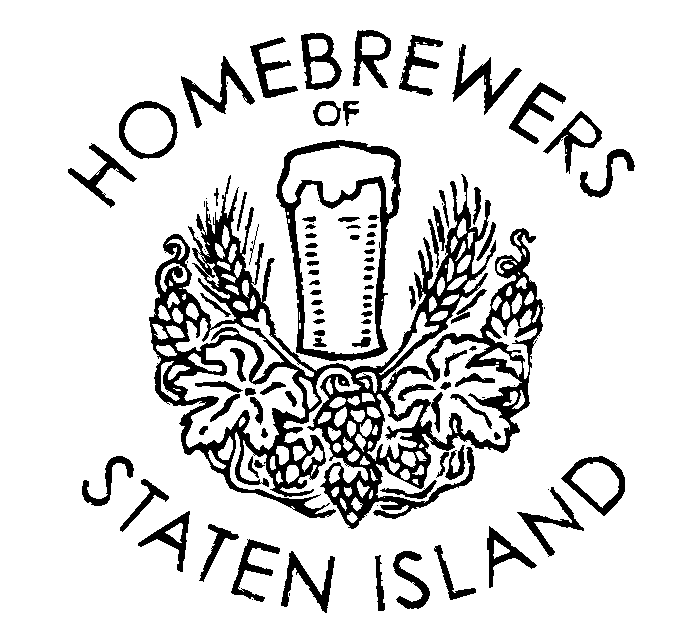 Homebrewers of Staten Island
Providing Brewing expertise to the Staten Island Community
Welcome to the Homebrewers of Staten Island Newsletter
Welcome to the Brewmaster, the new official newsletter of the Homebrewers of Staten Island. In coming months you can count on this publication as your main source of brewing information. We will list not only publicize club activities, but other activities that might be of interest to our members.
First, let me introduce myself.. For those you do not know me already, I am Thomas C. Kolakowski, a Homebrewer and writer for the Beer & Tavern Chronicle. I volunteered for this illustrious position during the April club meeting. My ultimate goal is to make this an interesting and exciting publication, something worth reading (and waiting for).
I am hoping that all HOSI members will submit something to this publication. Send me your recipes, questions, and comments. We will use them all! Remember, this newsletter is more than just a piece of paper that announces when the next meeting is. Since we meet the first Thursday of each month at Schaffers there is very little doubt about the where's and when's ! Let's make THE BREWMASTER a publication of such quality that other Homebrewing Organizations request copies!
Unfortunately, due to an incredibly light member turnout at the June meeting (only six members, and due to other commitments, I wasn't one of them), there is very little new information to report..
If you have read the past few HOSI newsletters you are most likely aware that our "Fearless Leader" continues to deny his leadership until something is done to make sure that it's not his "Ass in a sling" if the club becomes liable for any of our many beer related activities. In order to ensure his future leadership (especially because we can't find anyone else with such biting sarcasm) we continue to look into the benefits of Incorporation. Hopefully, we will get an update on Incorporation real soon.
Look to The Brewmaster to keep you updated on the Presidential situation!
July Meeting Information
The July meeting is scheduled to be held at Schaffer's Tavern on Thursday July 3 at 8:30pm. Considering it's the day before the 4th of July we can hopefully expect more than six members.
Big Bob's Birthday Bash
Member turnout was, like with the Labor Day Barbecue and the June meeting, very light! I fulfilled the position of official club representative at the party until Ed Blomberg took over my responsibilities at around 5pm.
Club News
As we all know, Frank Salt is the Cider Maker of the Year! We all await the Zymurgy piece to follow!
TomKo's Website
To reach my web site you can go to http://www.tomkobeer.com. I will post an archive of all issues of The Brewmaster, so if you miss an issue, just drop on over to my web site for backissues.
HOSI Website
You can reach the main HOSI website at http://www.wp.com/HOSI/.
Readers Write: Brews of Summer
Q: What styles of beer are most appropriate for the Summer?
Summertime is the right time for wheat beers. A fine German Weiss is always appropriate for Summer. It's light body makes it very refreshing. One suggestion is Franziskaner, currently one of American's favorite Weissbiers!
Q: What brands of Weiss are the best?
Summertime is usually the best time for lighter fare (Only me and Ted are mad enough to drink Optimator in the heat!). There are many excellent Weiss beers to chose from. Almost every Bavarian brewery exports at least one Weiss beer to the US. You can find Weiss beers both with or without Yeast (Hefe). If you are not very fond of light colored beers there are many Dunkel Weiss (Dark Weiss) beers, such as Tucher, available. A truly unique Wheat beer is Schneider Weiss, a grand Wheat Ale!
Q: I am not a fan of Bavarian Wheat, what can I drink?
Well, if you are not adverse to other German lagers, perhaps a Kindl Berliner Weiss is more to your liking. When served with some Woodruff or Raspberry syrup it is a truly excellent treat!
Q: I What about Belgian beers? Is there any style that is best served in Summer?
Wit… that unique beer loaded with Orange peel and Coriander is the perfect Belgian summer brew. Many American Microbrews have tried to replicate this traditional Belgian Beer of Summer. For those who like a more fruity beer, a Pech or Framboise might be a nice way to quench one's thirst!
Q: I prefer American beers. Can't I get a Microbrew in these styles?
Of course you can! There are numerous Summer brews made by American Microbreweries. Pete's, Harpoon and Sam Adams are all known for producing seasonal products. Additionally, there are several breweries that specialize in Belgian beers