The Brewmaster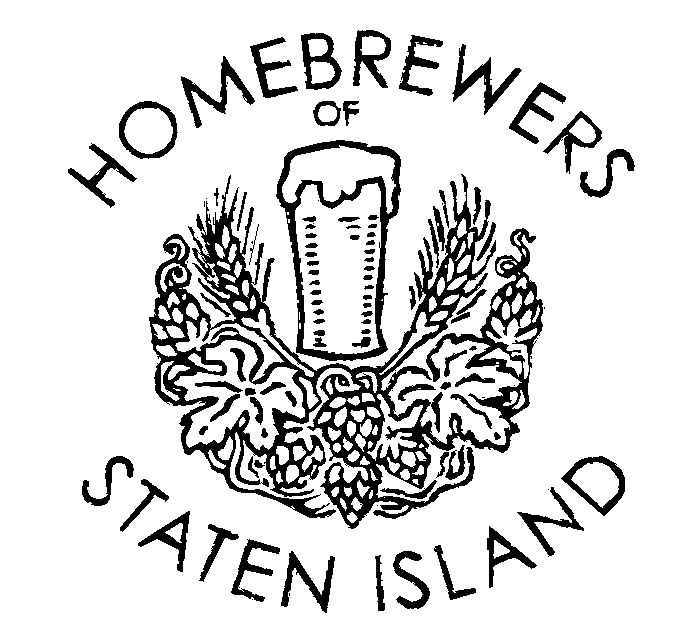 Homebrewers of Staten Island
Providing Brewing expertise to the Staten Island Community
Welcome to the November HOSI Newsletter
Welcome to the December issue of the Brewmaster, the official newsletter of the Homebrewers of Staten Island. As I was unable to attend the meeting (I was in Maryland taking the CPA exam), this issue will be a bit smaller than in the past.
As always I will continue to beg, plead and nag for submissions for this publication. Send me your recipes, questions, and comments. We will use them all!
You can mail any articles to me @
Thomas C. Kolakowski
17 Kingsbridge Avenue
Staten Island, NY 10314
November's meeting mainly dealt with funding issues. Many member paid their dues early to ensure that we had enough funds to cover our two major upcoming events (Chili cook-off and Homebrew Competition).
December Meeting Info…
The December meeting is scheduled to be held at Schaffer's Tavern on Thursday Dec. 4th at 8:30pm.
Calendar of Events:
Dec. Meeting - Dec. 4th
Chili Cook Off - Feb. 7th
Homebrew Competition - March 22nd
Chili Cook Off at Pouch Camp
The club's next major scheduled event will be the Chili Cook Off, to be held on Saturday, Feb. 7th at 4:30 PM at Pouch Camp on beautiful Lake Orbach. This year's event is being organized by Steve Santoro (call 876-8425 for details). All are welcome at this event (all except kids and pets that is).
Prices are as follows:
$15/per person - Members
$25/per couple - Members
$20/per person - non-members
$30/per couple - non-members
Everyone is expected to bring Chili, another type of dish, or dessert. Also, bring firewood, as we will all need some warmth!
Volunteers are requested!!!!!!
Prizes will be awarded!
NYC Spring Regional Homebrew Competiton
This year's Homebrew Competition will be held on March 22, 1998 at Snug Harbor (1000 Richmond Terrace, SI, NY 10301). This year's site is even larger than last year's. We have this site from 8:30am to 5:30pm, which should allow ample time for both the judging and awarding of prizes. The event is being organized by the illustrious Ken Johnson
(E-mail: kbjohns@peakacess.net)
phone: 987-7202 evenings, for information.
Last year's competition drew 226 entries, including entries from as far away as California (so I have been told). Club members made an excellent showing, and we hope that even more people will enter this year's competition. So Start Brewing!!! Get those lager going folks.... time is running out!
We would like to thank our friends at Killmeyer's for letting us use the "smoking room" for last year's competition. Unfortunately, due to time constraints the awarding of prizes had to be delayed to another day.
John Palmer Donates Zymurgy collection.
John Palmer turned over his extensive collection of Zymurgy Magazines to me at the October meeting. If any club member wishes to borrow a specific issue please contact me. I will try and get an index of articles some time in the near future.
The Following was received by E-mail recently:
The word is out! Rumors abound! It has been reported that the HOSI splinter group, GOBSI , which I've been told stands for Grumpy Old Brewers of Staten Island held their first meeting on Sat. Nov 9 1997 at group headquarters located in the basement of a secret New Dorp location. The organizer of this so called splinter group is that infamous character known only as kbjohns.

Among the insurgents were: John De, Frank S.(Cider Boy), Tom Cah, Jim J. Philly B, and the infamous kbjohns himself. Bock Bock Bock was the word of the day ( not to be confused with tombstone engraving at Baron Hirsh Cemetary which reads: Boch Boch and Boch ) Bock beer, both single and dopplebock that is (as in bottom of the
barrel) was the beer chosen at this meeting. Entries by John De, Philly B & Ciderboy combo, and kbjohns were sampled, discussed kicked around and kicked down.

The meeting ended with a discussion centering on urinals and the new lighting in the facility at the kbjohns hideout.

Anyone with information on the whereabouts of kbjohns or the secret location of this GOBSI group keep it to yourself because nobody really cares anyway.

TomKo's Website & Snail-mail
You can reach me at my website at http://www.tomkobeer.com or at my home address:
Thomas C. Kolakowski
17 Kingsbridge Ave.
Staten Island, NY 10314-7218
You can submit any article, comment, or death threat to either address and be sure it will be received by yours truly!